The delegation trip was organized by Baden-Württemberg International in cooperation with the Water Research Network. The preparations for the trip started at the beginning of 2017: Initially, a survey consulting water researchers in Baden-Württemberg was conducted to find out which Canadian research institutions are of particular interest. Based on the results, universities and further research institutions with a focus on water research in Ontario and Quebec were selected together with Baden-Württemberg International and the concrete itinerary was planned.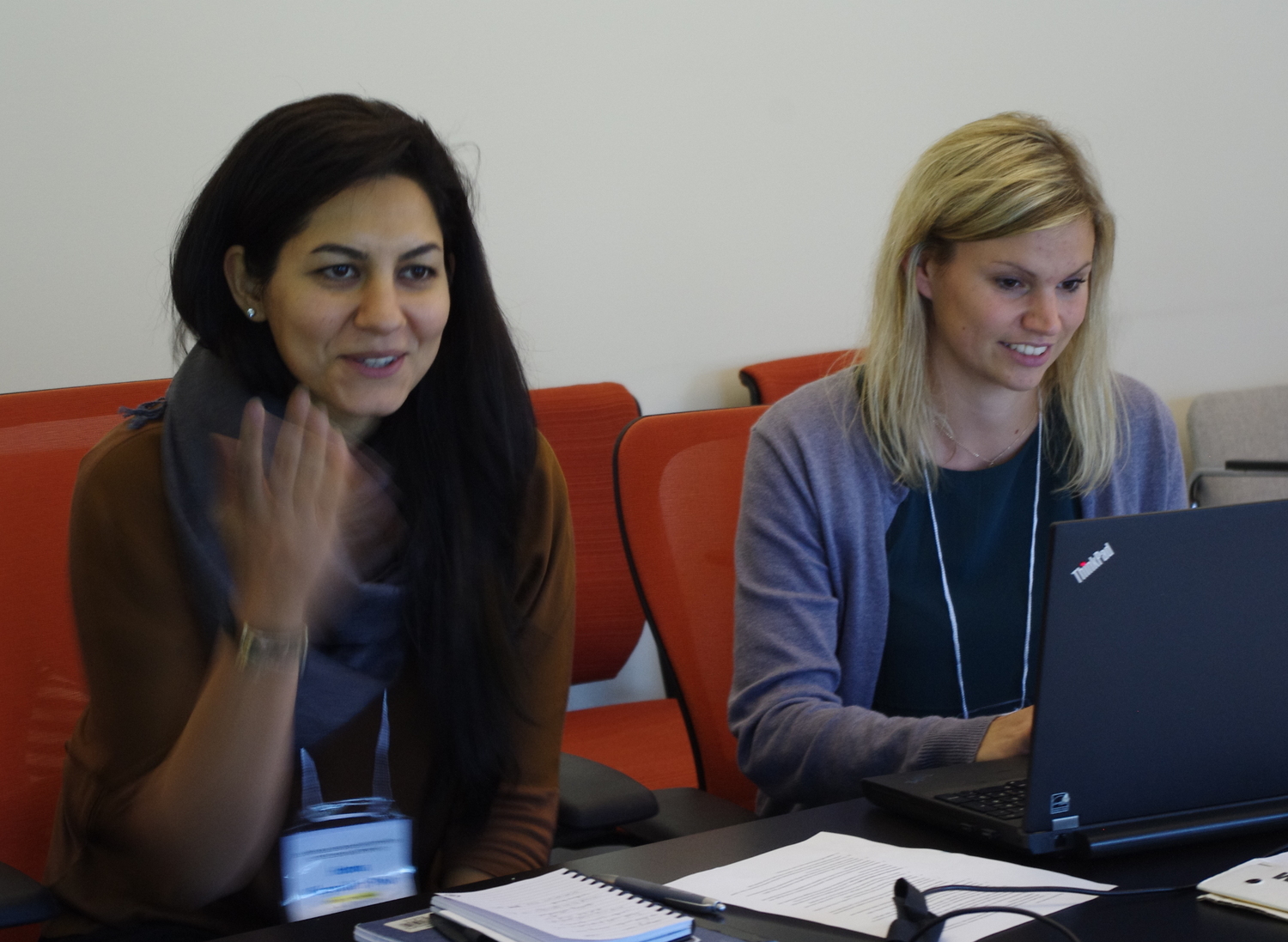 9 scientists from 6 universities in Baden-Württemberg (Stuttgart, Tübingen, Hohenheim, Freiburg, Constance, KIT) and the German Water Centre (TZW: DVGW-Technologiezentrum Wasser) participated in the delegation trip. Participation of young scientists from universities in Baden-Württemberg was funded by the Water Research Network Baden-Württemberg.
The delegation met in Toronto in the evening of 17 September 2017. At first, the Water Institute of the University of Waterloo was visited on 18/19 September. In Waterloo, a workshop with 26 scientists from Canadian universities (Waterloo, Toronto, Guelph) took place. Within the framework of presentations and a World Café, concrete topics for cooperations were identified. Finally, Dr. Antje Witting (University of Konstanz) showcased her research on 'Policy Learning in the Context of Urban Flood Mitigation' in the context of the lecture series 'Water Talks'.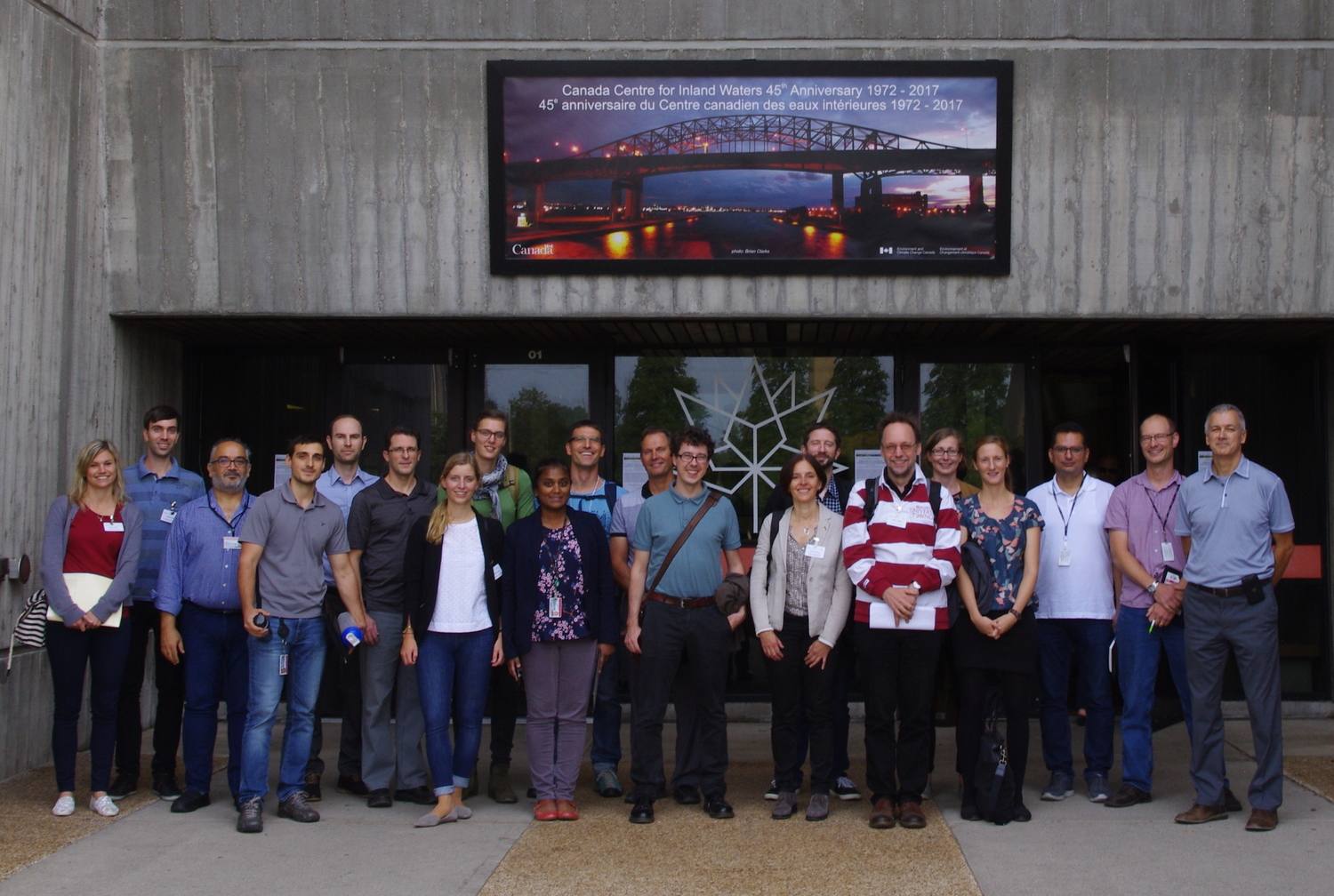 In the afternoon of 19 September, the delegation visited the Canada Centre for Inland Waters (CCIW) in Burlington. At the CCIW, thematically focused group discussions with 15 scientists from the CCIW took place.
On 20 September, the delegation members exchanged their experiences and expertise with 10 scientists from the Beaty Water Research Centre of Queen's University in Kingston. Afterwards, they visited the Coastal Engineering Lab and the Queen's University Biological Station at the Elbow Lake.
In the morning of 21 September, the delegation visited the Biosphere Environment Museum in Montreal. In the afternoon, the delegation members met up with scientists from the Brace Centre for Water Resources Management of McGill's University for a symposium.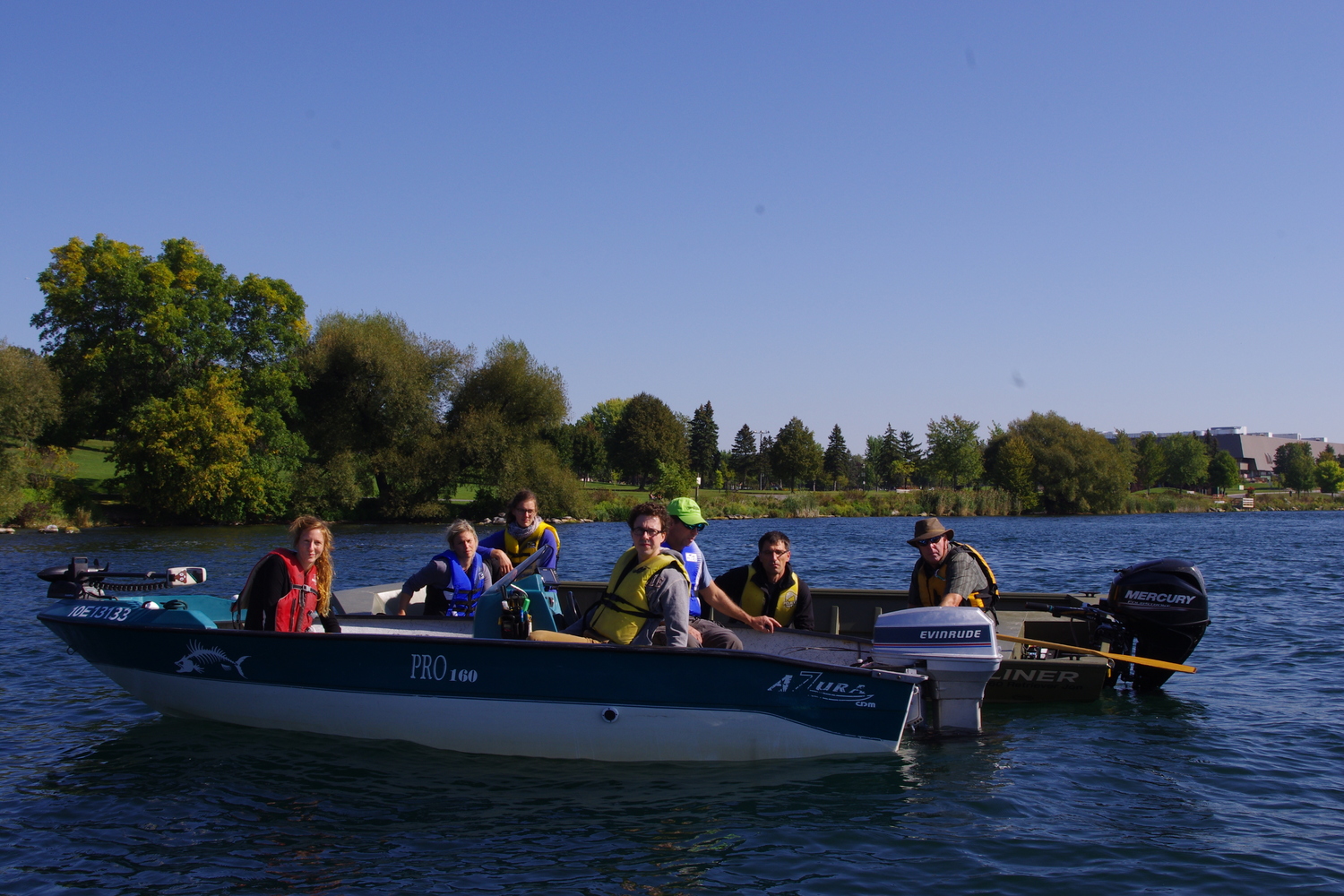 On 22 September, the delegation trip ended with a visit of the River Institute in Cornwell with a traditional Mohawk ceremony and a boat trip on the St. Lawrence River.
During the delegation trip, numerous concrete cooperation opportunities between the delegation members and the Canadian scientists were generated.
If you are interested in further information, please refer to Ulrike Scherer.
Origin of photos: impressions of the delegation trip to Ontario/Quebec in September 2017: Elbow Lake, World Café at the Joint Ontario Baden-Württemberg workshop in Waterloo, delegation from Baden-Württemberg together with scientists in front of the CCIW and during the boat trip on the St. Lawrence River (© F. Behrendt).