The rapid development of instrumental methods resulted in new opportunities for water flow paths estimation and water flux quantification. However, it remains a challenge how to make predictions using the different tracer techniques, ranging from natural tracers (e.g., isotopes of water, carbon and nitrogen, water temperature) to noble gas tracers and other natural and anthropogenic substances in the water, and to cover travel times from hours to several decades and centuries throughout hydrological compartments.
The Autumn School brought together the multidisciplinary experience and knowledge of several researchers of measuring and simulating water ages and transit times with special focus on the interlinkages between the atmosphere, vegetation, soils, ground- and surface waters.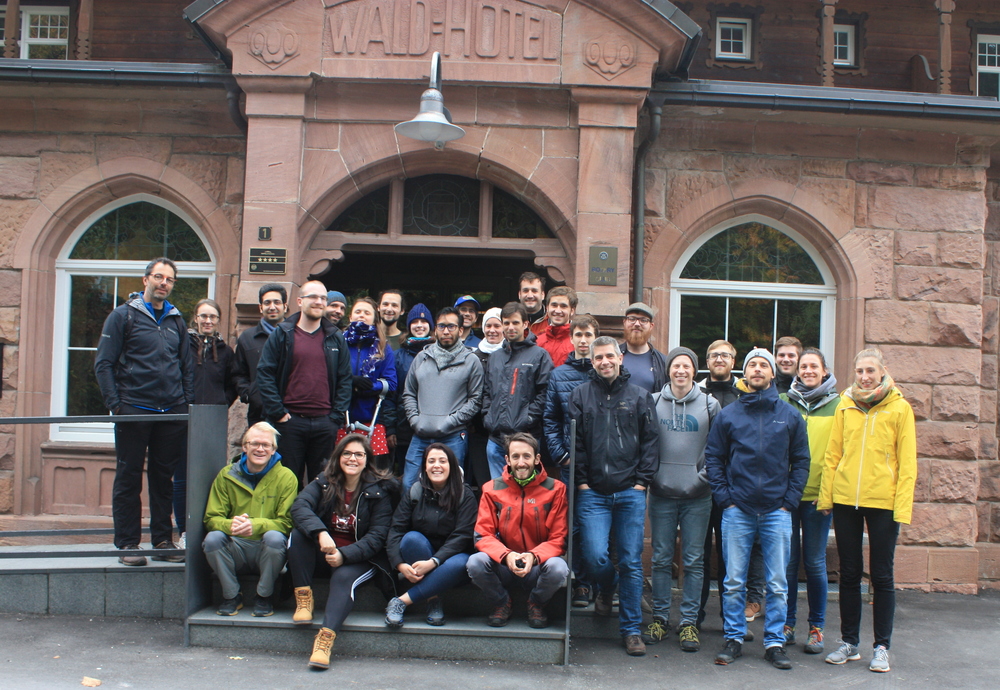 Course lecturers:
Prof. Dr. Markus Weiler (University of Freiburg, Germany)
Prof. Dr. Christine Stumpp (BOKU Vienna, Austria)
Prof. Dr. James Kirchner (ETH Zurich, Switzerland)
Dr. Matthias Sprenger (North Carolina State University, USA)
Dr. Markus Hrachowitz (TU Delft, Netherlands)
Dr. Paolo Benettin (EPFL Lausanne, Switzerland)

The Autumn School was attended by 24 graduates, PhD students and young Postdocs from Baden-Württemberg as well as from international Universities (France, Italy, Japan, Austria, Switzerland, Spain, Czech Republic and Great Britain). The lecture contents were deepened in computer exercises and in interdisciplinary discussions in small groups. In addition, the participants presented their research areas within the framework of a poster session. Furthermore, the participants were given the opportunity to discuss their research projects with the lecturers.
The event was organized by the KIT Coordination Office of the Water Research Network Baden-Württemberg with scientific support from Prof. Markus Weiler (Chair of Hydrology, University of Freiburg).